Skip to Content
Corporate & Private Parties
Who Should Consider a Private & Corporate Group Tour?
Businesses that want to create a team-building experience or a special corporate outing. Individuals who are celebrating with the people they care about the most, whether for birthdays and anniversaries or a special get-together. Guys and gals who want to spend the afternoon out with friends. This one's for you!
Team Building
Corporate Activities/Events
Corporate Outing
Networking
Birthdays
Anniversaries
Weekend Activities
Ladies Day Out / Guys Day Out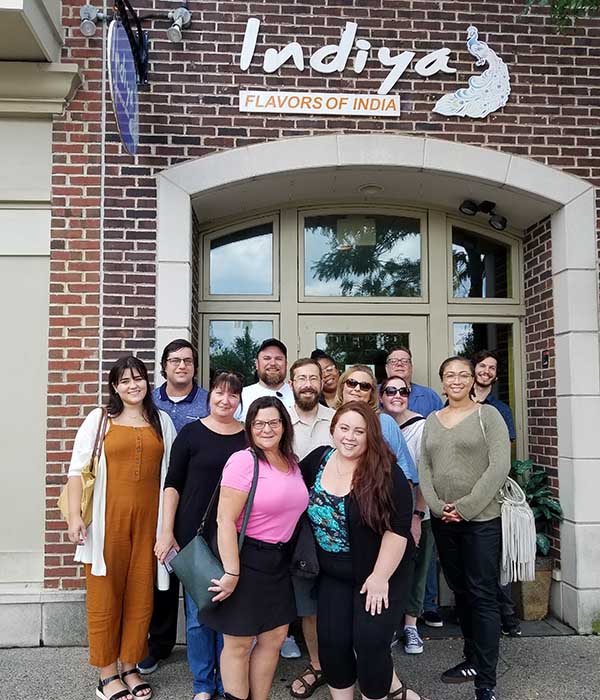 Tour Group Details
Select one of six custom walking food tours for Collingswood, Haddonfield, Atlantic City, Hammonton, Bordentown, or Mount Holly. You'll have the opportunity to meet owners and chefs during your tour, learn about food trends, and discover town history.
We can accommodate a minimum of 6 people and up for corporate & private group tours.
Tour days and times can be customized to meet your schedule.
All group food tours are 3 hours in length.
Private & corporate group tours are the exact same experiences as public tours only in a private setting.
Private & corporate group food tours are held rain or shine.
Fill out the request form with your contact information and as much information about your group as possible. We look forward to working with you and creating a memorable experience for your group.
Still Have Questions?
Please refer to the Frequently Asked Question section for each tour to obtain additional information. Or we will answer all of your questions by phone or email once we receive the completed Private/Corporate Tour Request Form. Upon completing the Private/Corporate Group Tour Request Form, a representative from On The Town Food Tours will contact the Tour Organizer within 24 hours.
Find Your Tour & Book Today!