Skip to Content
Historic Mount Holly Food Tours
Mount Holly was a part of the Revolutionary War in the Battle of Iron Works Hill. Treasured sites still stand today and remind locals and visitors of the rich history of this town. Nestled between Mount Holly history are delicious eateries that definitely require a visit.
This three-hour food tour will include historical information about the town as you walk through the narrow streets. You'll taste what The Robin's Nest is known for and that's their homemade soups. We'll stop by the multi-award winning Kitchen87 for a Mexican breakfast. The newest restaurant on the block is Best Taste Caribbean Cuisine for a taste of Jamaican food. The tour will also consist of a visit to Village Idiot Brewing Company for a choice of craft beers. Visit RG Gallery for an African art presentation.
To wrap up the tour, there will be a sweet treat at Vincent's Homemade Ice Cream and Greek treats at The Sweet Spot.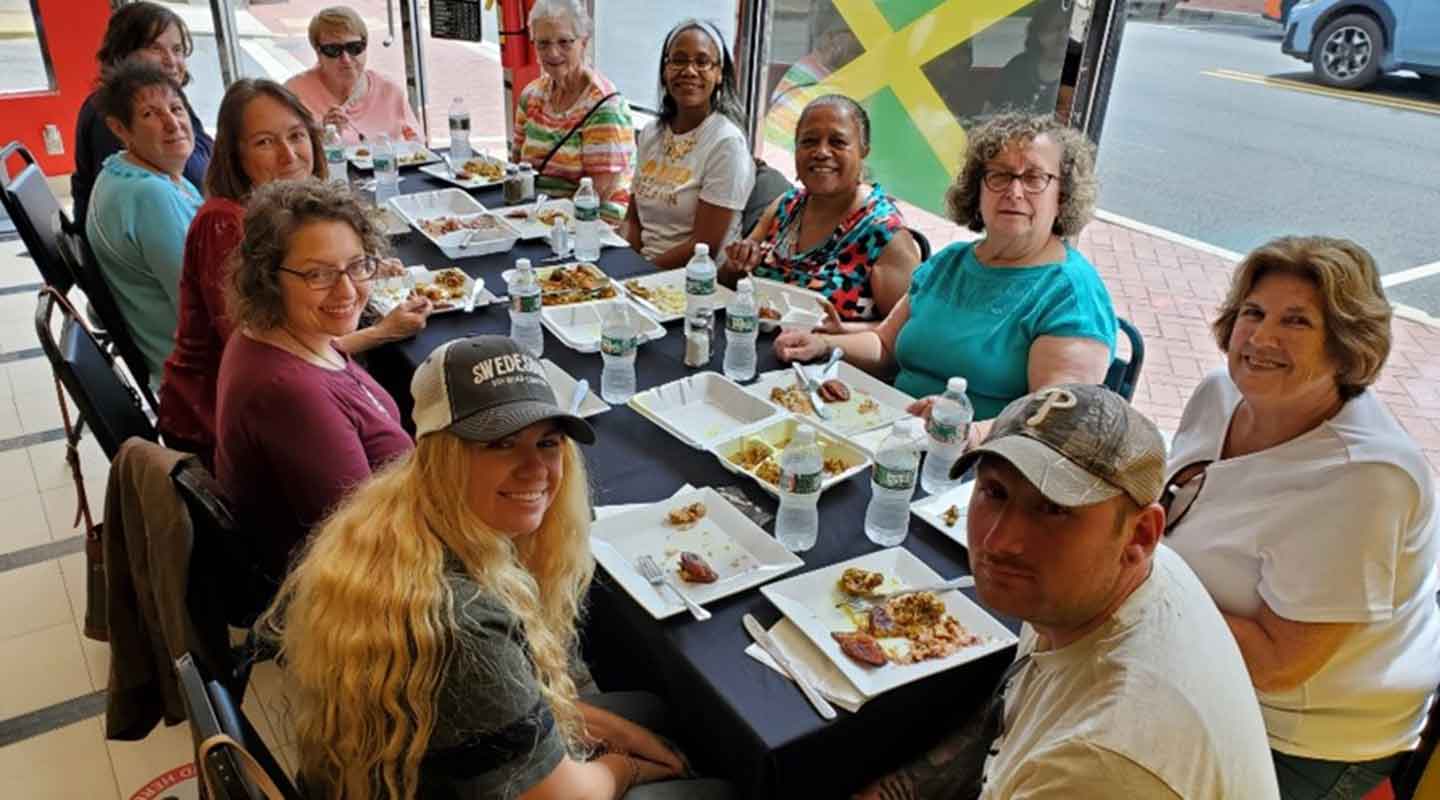 Mount Holly Tour Calendar
Some of the Tasting Highlights
Vendor samples and locations are subject to change.
Ages 21 and over for this tour.
Accommodations for dietary restrictions are not available on the Mount Holly Tour.
Come Join Us for an Adventure
Learn about food trends and gain historical insight into the town!
What Is Not Included? Additional beverages outside of the provided water are not included.
Cost: $80.00 per person
When: Saturdays or Sundays 1:00 – 4:00 PM
Find Your Tour & Book Today!